WELCOME TO THE NEW WMASS HKY CLUB PROGRAM!
WMASS HKY is excited to announce the start of a new comprehensive club field hockey program beginning in the Spring of 2020!  Programs will be offered for the U8, U10, U12, U14, U16, and U19 age groups.  Spring training will begin the week of March 23rd and will take place at the University of Massachusetts on water-based AstroTurf at the Gladchuck Sports Complex.  Our world-class coaching staff will include the UMASS Field Hockey coaching staff and players, among additional high level coaches from the area. We are excited to embark on this new adventure and to collaborate with others to #growthegame in Western Mass!
COVID-19 UPDATE
LAST UPDATED 3/15/2020
On Friday, UMass decided to close campus after spring break for the remainder of the semester.  As a result, our athletic facilities are also closed.  As of now, this will remain in effect until April 30th.  We appreciate your patience as this situation continues to evolve.  USA Field Hockey and other organizations have already cancelled many of their spring events.  Rest assured that as soon as campus and our athletic facilities re-open safely, WMASS programs will resume.  Stay tuned for further details.  We will adjust the program price according to the number of training sessions and events available to us.
As always, the health and safety of our community is our #1 priority.  We will continue to update you with any pertinent information.
U12, U14, U16 & U19 SPRING CLUB PROGRAMS
Complete details are available and registration is now open!
!!!TRAINING NIGHT UPDATE!!!
TUESDAYS
U8, U10: 5:30-6:45 pm
SUNDAYS
U12, U14: 4:00-5:30 pm
U16, U19: 5:30-7:15
TUESDAYS & THURSDAYS
Make-up Sessions & Optional Sessions
Add-on Fitness & Performance Sessions
Add-on GK Training
Add-on Skill Sessions
Add-on Tournament Preparation
*Some Tuesday/Thursday sessions may be at no cost, some may have a small cost to cover facilities/coaching*
SPRING PLAYER TRIAL 
Sunday, March 29th (UPDATE!)
U12, U14: 4:00-5:30 pm
U16, U19: 5:30-7:15 pm
Cost: $50
*If you register for the spring program, the $50 trial fee will be deducted from your spring club fee*
WMASS HKY is offering a trial session for any player interested in checking out the program prior to registering!
Come work with our coaches, play at our facilities and experience WMASS HKY for yourself!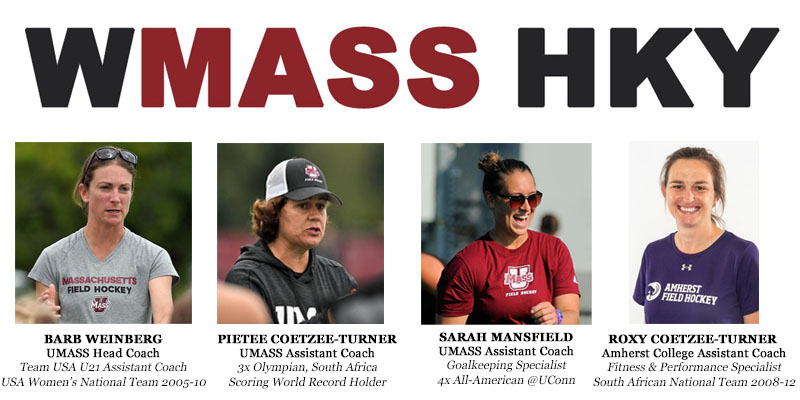 MINI MINUTES PROGRAM: U8 & U10
*A fun and interactive program intended for youth ages 5-9, designed to introduce girls and boys to the sport of field hockey and team play.
*Tuesday's- 5:30-6:45pm
*Session #1 (FREE): Tuesdays: March 24, 31, April 7, 14
*Session #2: ($40): Tuesdays: April 28, May 5, 12, 19, 26 (make-up date: June 2)
*If you are a 10 or 11 year old who has never played before and are interested in this program, please email us: wmasshky@gmail.com
CAMPS/CLINICS & ADDITIONAL LOCAL EVENTS



We have added a Spring Player Trial option for any player interested in checking out the WMASS HKY program prior to registering! Come work with our coaches, play at our facilities and experience WMASS HKY for yourself! Learn more at https://t.co/7AvGWyHtTP

We are excited to release the details of our new WMASS HKY Spring Club Program! (U8-U19). Registration is now open! Visit our website https://t.co/9w8SiGFM7e for more info https://t.co/r5wuaFjIvf