2020 UMASS Summer Field Hockey Program 
& MAX Goalkeeping Academy
July 24-26, 2020
@University of Massachusetts
Amherst, MA
Overnight Program
Open to any and all females entering grades 8-12 in the Fall of 2020
State-of-the-art water-based turf facility
Cost: $450
Team Discount (10+): $420/player
To Register as a Team, please email wmasshky@gmail.com
*We will setup a unique payment page for you to get the team discount*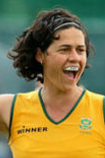 PIETIE COETZEE-TURNER
*3x Olympian
*4x Hockey World Cup participant
*2x FIH World Player of the Year nominee
*Current World Record holder
for most international goals scored
ADDITIONAL COACHING STAFF MEMBERS:
Additional coaching staff members will include current and form UMASS field hockey players and other high level collegiate and international players and coaches!
---

CURRICULUM OVERVIEW
The UMASS Summer Field Hockey program is a comprehensive 6-session curriculum designed to teach players how to take their game to the next level.  Sessions will consist of a mix of technical skills, small and large game play, and set piece instruction.
---

MAX GOALKEEPING ACADEMY
The MAX Goalkeeping Academy is a goalkeeping-specific curriculum built into the UMASS Summer Field Hockey program designed to challenge goalkeepers of all levels in a competitive learning environment.  Goalkeepers will have goalkeeping-specific sessions built into each day and also be incorporated into field player small and large game sessions to apply skills and tactics learned in the daily goalkeeping sessions.
MAX Goalkeeping Academy Directors: Barb Weinberg & Sarah Mansfield
Barb Weinberg
UMASS Head Field Hockey Coach
2x All-American & 3x All-Big Ten Goalkeeper at University of Iowa
USA Women's National Team Goalkeeper (2005-2010)
Sarah Mansfield
UMASS Assistant Field Hockey Coach
4x All-American & All-Big East Goalkeeper at University of Connecticut
2014 NCAA Division I National Champion
---
FACILITIES
Gladchuk Sports Complex
Home of UMASS Field Hockey
State-of-the-art water-based turf (brand new in Fall of 2015)
*Additional campus & athletics facilities may be utilized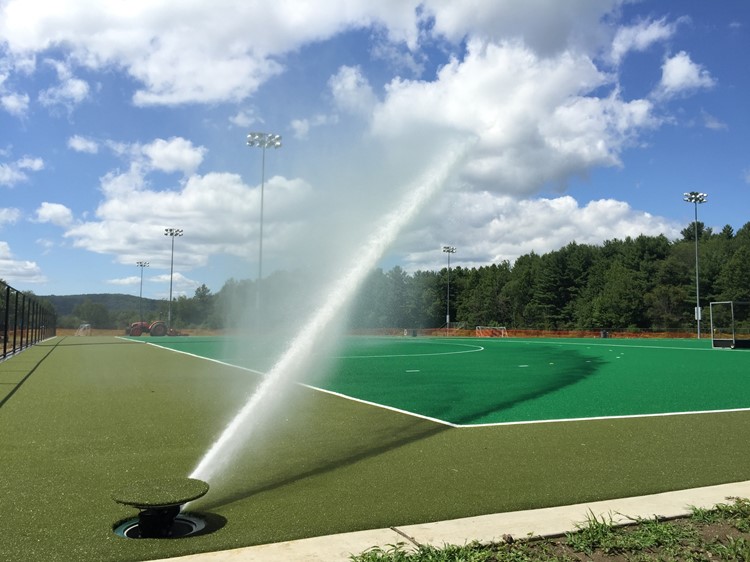 ---
TENTATIVE SCHEDULE
Friday, July 24, 2020
*Meal provided: Dinner
11:00: Check in
12:15: Welcome (at dorms)
12:30: Walk over to field together
1:00: Session #1
4:30: Dinner
6:00: Session #2
9:00: Pizza & Nighttime Activity
10:30: Campers in their dorm rooms
11:00: Lights out
Saturday, July 25, 2020
*Meals provided: Breakfast, Lunch, Dinner
7:30: Breakfast
8:45: Session #3
11:30: Lunch
1:00: Session #4
4:30: Dinner
6:00: Session #5
9:00: Pizza & Nighttime Activity
10:30: Campers in their dorm rooms
11:00: Lights out
Sunday, July 26, 2020
*Meal provided: Breakfast
7:30: Breakfast
8:45: Session #6
11:30: Check Out
*Parents are welcome at any of the sessions if you would like to observe
---
ADDITIONAL DETAILS
DORMS: Participants will stay in one of the UMASS dormitories on campus and will be supervised at all times by coaching staff members.  Rooms are double occupancy and campers may submit a roommate request when they register.
DINING: Meals will be provided in the amazing UMASS dining halls! (Ranked #1 Campus Dining in the nation for the second year in a row by the Princeton Review!).  Gluten free, vegetarian, and all sorts of alternative meal items will be available and labeled clearly.  Five meals will be provided: Friday: Dinner — Saturday: Breakfast, Lunch, Dinner — Sunday: Breakfast
PIZZA & SNACKS: Since dinner will be a little early and we will have a night playing session, pizzas will be ordered to the dorms after the night session.  There will also be a limited amount of snacks and drinks that can be purchased in the dorms at night.  Individuals interested in purchasing pizza or snacks should bring a couple of dollars to do so.  You are also welcome to bring your own snacks and drinks.
ATHLETIC TRAINER: A licensed athletic trainer will be present at all sessions.
WATER: Participants should bring a water bottle with them (with their name on it).  Water jugs will be available at all sessions to refill personal bottles.
PACKING LIST: 
Turf Shoes / Tennis Shoes (No cleats!)
Flip-flops
Water bottle (water is provided)
Sunscreen
Stick, shin guards / mouth guard / protective glove (if you wear one!)
Socks, shorts & practice clothing
Evening clothes
Toiletries
***All bedding (XL twin)
Towels
***FAN! (we are not in air conditioned dorms)
GK's should bring their own GK gear
Any spending money for evening snacks and store (UMASS Field Hockey t-shirts, tank tops, etc.)
REQUIRED MEDICAL & LIABILITY CONSENT FORM:
All participants are required to bring with them to check-in on Friday, July 20th a completed Medical & Liability Consent Form. Individuals will NOT be allowed to participate without this form!  Please do NOT email or mail the form prior to the program.
-CLICK HERE TO DOWNLOAD MEDICAL & LIABILITY CONSENT FORM-
PROGRAM FORMS
All participants must bring to registration a completed Medical & Liability/Consent Form. DO NOT MAIL OR EMAIL THIS FORMS TO US.   *No participant will be allowed to participate without this form!
2020 Forms Coming Soon!
REFUND POLICY
Refund Policy: Payment in full is expected at the time of registration. Included in this fee is a $50 non-refundable and nontransferable deposit. If you need to withdraw your child from the program for any reason, we can issue a refund less the $50 deposit. No refunds will be issued after June 1st because we have to secure proper staffing, dorm rooms, and dining options.